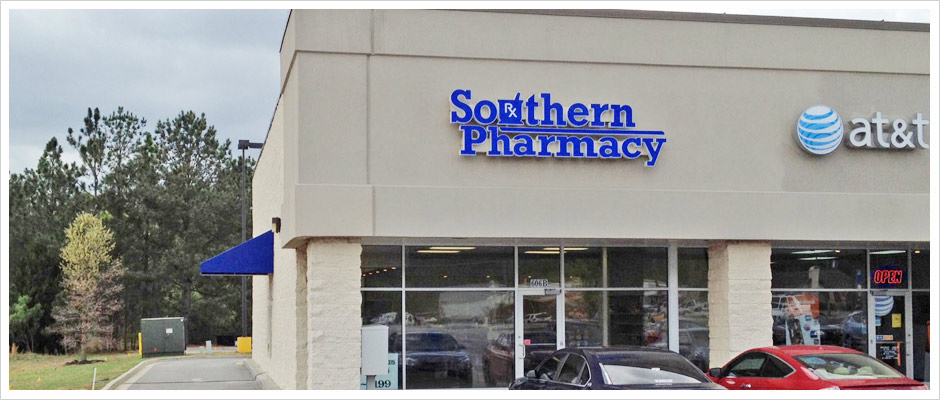 Southern Pharmacy is an independently owned and operated pharmacy located at 606 B Brannen St in Statesboro, Georgia. Our pharmacists, Stacey Girardeau RPh. and Dr. Brandon Selph RPh. have a combined 35 years of experience in providing quality pharmacy services to the residents of Bulloch and surrounding counties.
We are located near East Georgia Regional Medical Center and are just a short drive from every doctor's office in town. We offer the convenience of drive-thru service for prescription drop off/pick-up and will always be available to answer questions or make recommendations for all your healthcare needs. At Southern Pharmacy we strive to provide our customers with the fast, friendly service that can't be found at the big chain stores. Please drop in and let us handle all your prescription needs today!
You can now access your Southern Pharmacy prescriptions online 24 hours a day, 7 days a week!
Prescriptions may be viewed and refilled online from the comfort of your own home or offiice. Our online services allow you to view your personal prescription profile, request refills, and view important information about your medications at a time that is conveinient for you. Simply take a few minutes to register your account and begin viewing your rx's online today.
Check out the new RefillRX Mobile app for your smart phone. This application will allow you to enter your Southern Pharmacy refill number or simply scan the barcode on your prescription label to request a refill, check the status of your prescription, or send a message to the pharmacist. Please ask one of our staff for details today.
RUNNERS AND ATHLETES WELCOME!!!!! We offer a wide selection of nutritional supplements and performance products for any level of fitness including Gu-Energy products, Sport Beans by Jelly Belly, Shot Bloks by Clif Bar, and Garmin Sports. We are an authorized ROAD ID dealer with FREE SHIPPING coupons and samples available for viewing in the store. Drop in today and stock up on the products you need to stay active. (Special orders available upon request)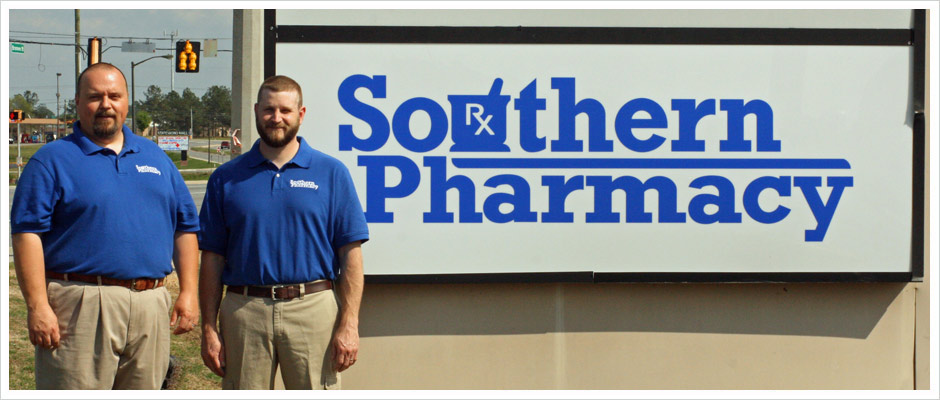 Services:
RefillRx Mobile App
Text Notifications
Vaccinations
Immunizations
Medicare Part D Consulting
Vitamins
Drive Thru
Meet our pharmacists: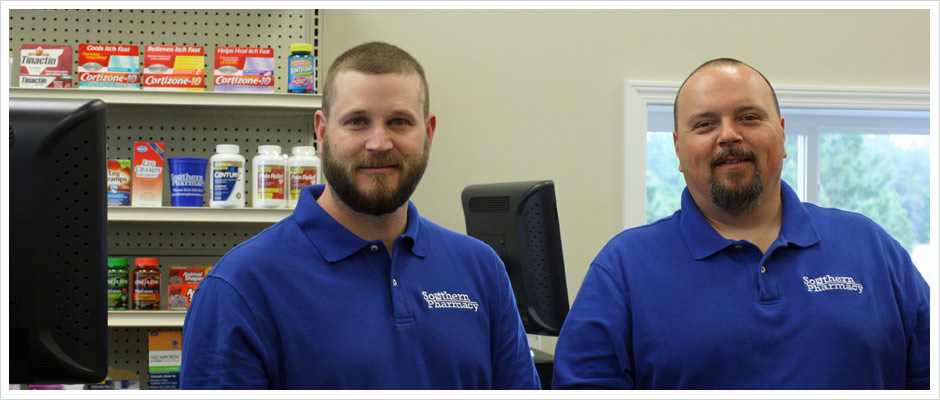 Dr. Brandon R Selph RPh. is a 1993 graduate of Brunswick High School. He received a BS in Biology from Georgia Southern University in 1997 then went on to obtain his Doctor of Pharmacy degree from Mercer University Southern School of Pharmacy in 2002. Brandon currently lives in Statesboro, Georgia and is married to his wife Rachel, a life-long resident of Bulloch county.
Stacey G. Girardeau RPH is a 1985 graduate of Southeast Bulloch High School. He received a BS in Pharmacy from the University of Georgia in 1992. Stacey is a life-long resident of Bulloch county and is a member at Eastern Heights Baptist Church in Statesboro, Ga. Stacey, his wife Laura, and their 2 children, Andrew and Avery currently live in Nevils, Ga.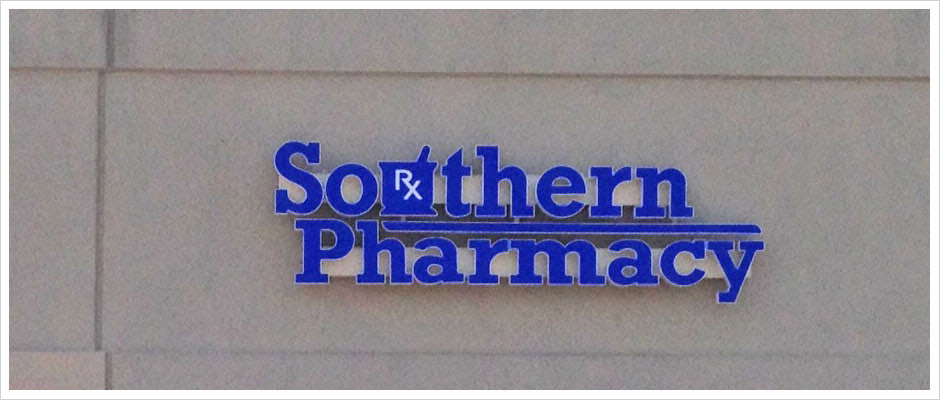 "Providing excellent patient care is the main priority here at Southern Pharmacy."

Stacey Girardeau RPh and Dr. Brandon Selph RPh